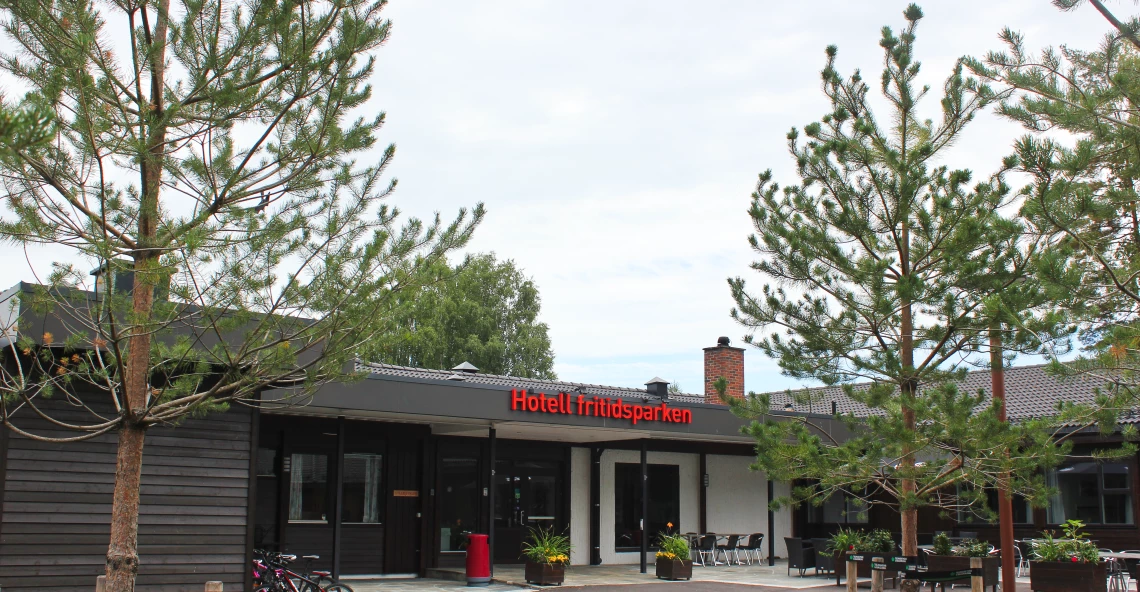 Stay at hotel fritidsparken
Single rooms, double rooms, family rooms and apartments – we offer 65 rooms of various sizes. Here you can sleep and eat well while staying close to the nature and a wide range of activities. 
The hotel is situated in peaceful surroundings where you can enjoy the nature and fresh air right outside your room. Breakfast is served every day from 06.00– 09.00, supper is served from 18.00-20.00. There is free internet and excellent opportunities for activities.
Our reception is open day and night. We have meeting facilities, featuring AV equipment, a wireless network and air conditioning. We serve food and refreshments according to your wishes.
Special needs
Large proportions of skien fritidspark is designed to meet special needs such as marked special needs parking bays, amply sized wheelchair accessible rooms at the hotel, specially designed pools, changing rooms and toilets in the water park, flat and special needs friendly hiking trails with picnic locations. 
Parking
Large car park for cars and busses free of charge.
We are here
Address: Moflatveien 59, 3733 Skien
 Phone: (+47) 35 54 10 40
 Fax: (+47) 35 54 10 45
 E-mail: hotell@skienfritidspark.no